Inflation is an economic issue that affects many aspects of our lives, including the cost of insurance. As inflation increases, so do insurance rates. Policyholders may face increased deductibles, reduced coverage, or a combination of both. According to Digital Insurance, a JD Power study found an 11.8% increase in quote rates throughout the US in 2022. To understand this drastic increase, we'll dive into the relationship between insurance rates and inflation and what this means for policyholders. 
Why are insurance rates increasing alongside inflation?
Rising inflation forces insurance companies to confront heightened expenses, such as increased operating costs and claim payouts. The reason for this is due in part to rising material and labor costs. For instance, with less availability of lumber and other construction materials, the cost of repairing and building homes has increased alongside homeowners insurance. 
Additionally, a global chip shortage that kicked off with labor shortages during the pandemic has caused supply chain issues in the automotive industry. This scarcity limits the production of new vehicles, raising car prices and auto insurance. And, as more people keep older cars on the road longer due to a lack of production for newer vehicles, an increase in car repairs has also inflated car part costs. To compensate for these inflated prices, insurers raise premiums, adversely affecting customers.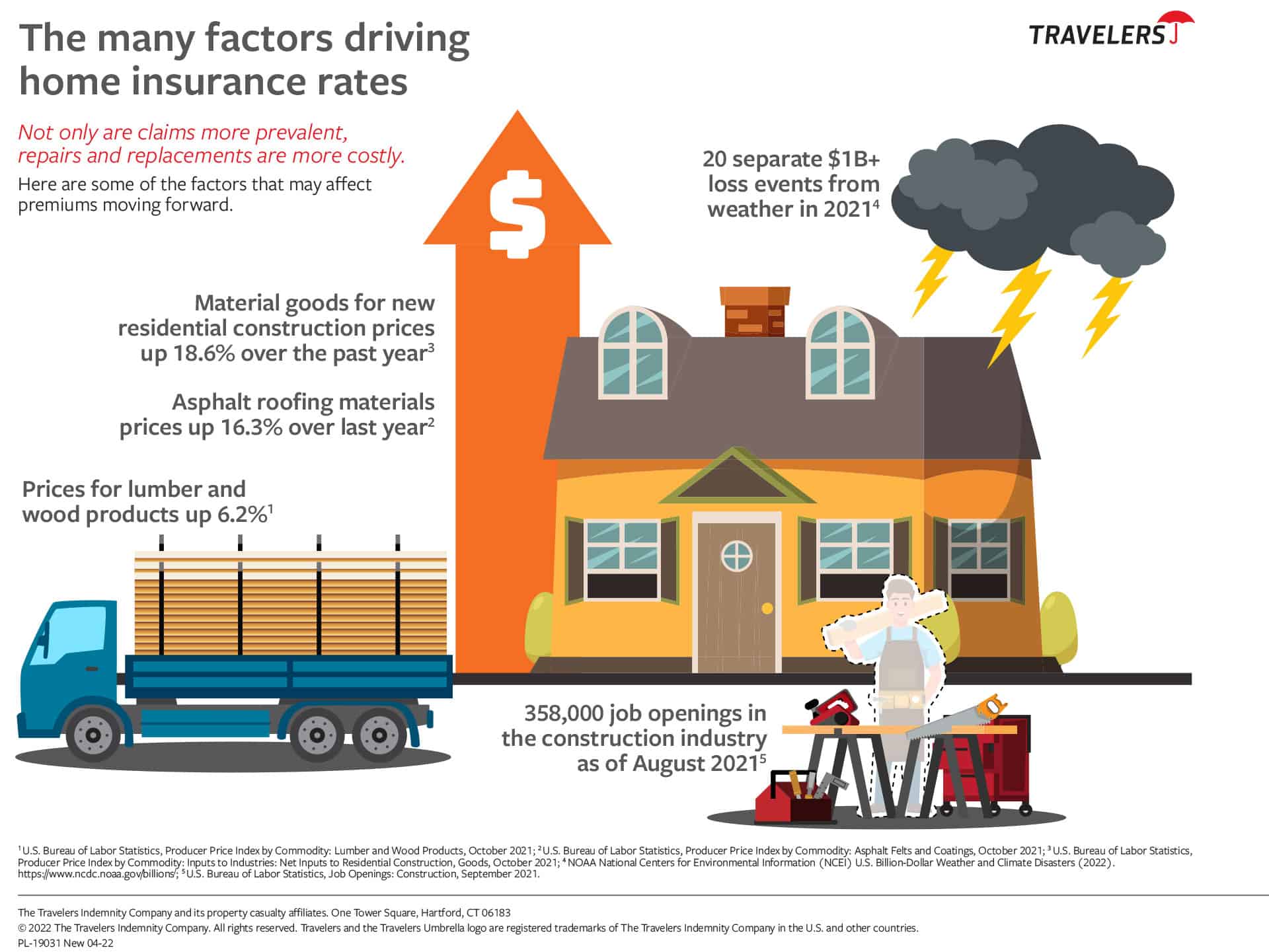 How are policyholders reacting to increased insurance rates?
Rising insurance rates leave policyholders vulnerable and more willing to change their coverage or insurance companies entirely. The JD Power study referenced by Digital Insurance concluded 3.6% of consumers surveyed opted to switch insurance companies, preferring competitive rates over comprehensive coverage. 
Ideally, consumers shouldn't have to settle for one or the other. With a trustworthy insurance provider, policyholders should feel confident they're getting competitive rates with the coverage they need.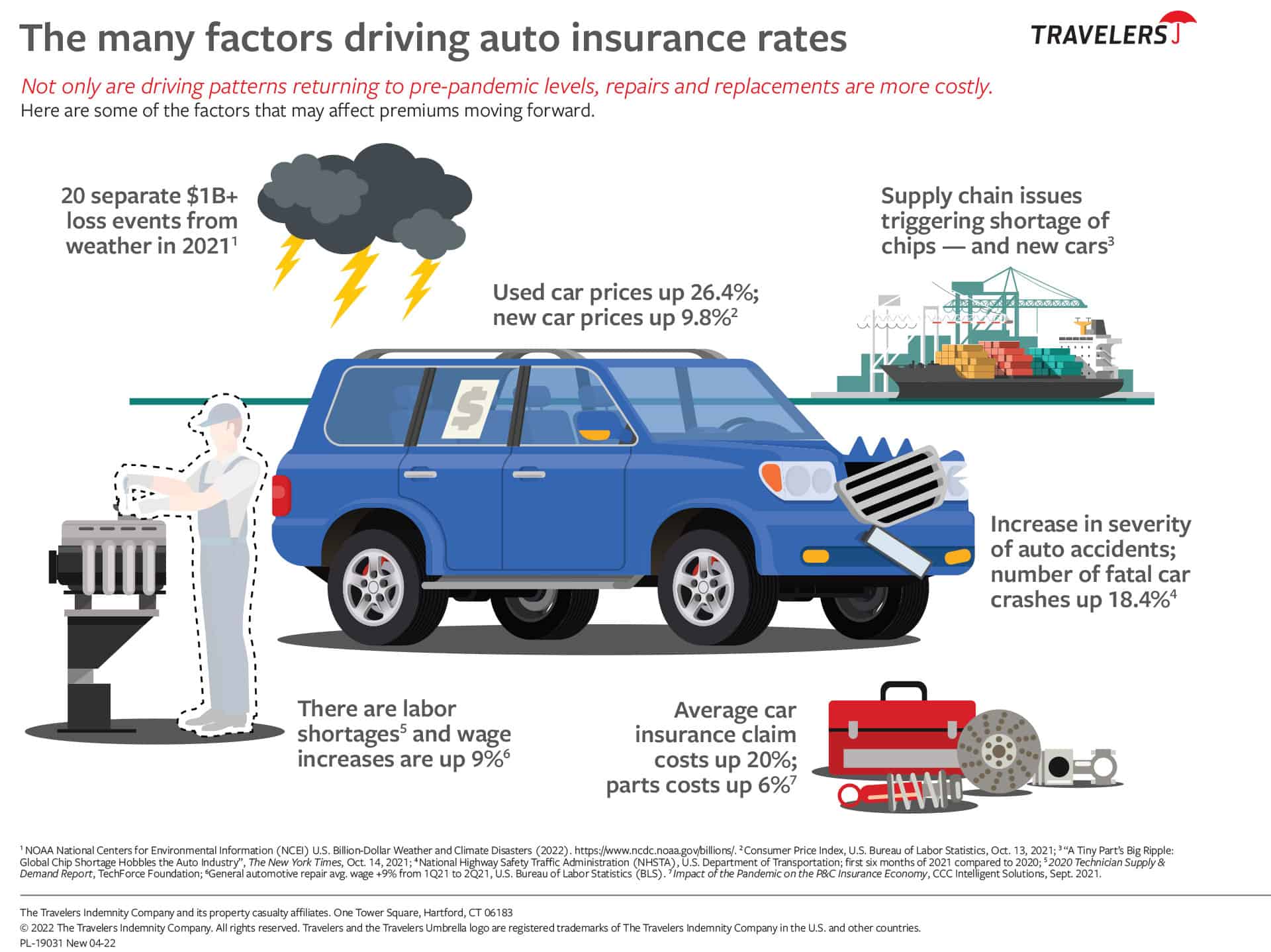 What should policyholders look for in an insurance broker?
Because rising insurance rates have placed policyholders in more vulnerable positions, finding a trusted insurance broker is more important than ever. Local insurance brokers can offer more personalized coverage at competitive rates than national brands with accessible support that doesn't leave consumers bouncing around call centers, fighting for attention. 
At Gerety, we pride ourselves on being a dependable, local broker. We understand insurance isn't just about coverage – it's about having the right coverage that consumers can maintain year after year, regardless of inflation. 
By putting people before policies, we ensure our policyholders never have to settle for better rates at the risk of losing more comprehensive coverage. We form partnerships with our clients and act proactively on their behalf to ensure they get personalized coverage at affordable rates. From personal to commercial insurance, we offer individualized attention and reliability in protecting our policyholders' lives, loved ones, and businesses.
If you're dissatisfied with your current coverage because of inflation and rising insurance rates, you can call today for a free policy coverage review. We'll ensure you get comprehensive coverage at the most competitive rates possible. 
"Call Missy for all your insurance needs. Talk about a awesome person and very knowledgeable she saved us over $700."

—Beverly Guthrie
"I cannot speak highly enough of the Gerety Insurance Agency. Chris and their team provided EXCELLENT customer service, they were professional, efficient and communicated extremely well. I moved all my insurance needs, home, auto and liability policies to them.
I highly recommend!"
—Jim Grant
"A Wonderful customer support at all times. Always ready to help at any time. Courteous, professional, knowledgeable. Immediate and supportive response when claims made."
—Meg Bates Jones
"The staff was very helpful, professional and supportive in seeing us through tree and structural damage resulting from a wind storm. Great staff."
—Ursula Cain-Jordan
"I was switching over from another insurance provider and they made it the easiest thing possible for me. Anything I had questions on they knew and if I had to send them information about anything I can shoot my agent with a quick picture of the information over a text! Friendly, and honest people."
—Donny Stimax
"Jaime Zang has been a wonderful help to our entire family. We have been through many changes as our family grows. She is always quick to respond, knowledgeable, and polite. I would recommend this company to everyone I know!"
—Mary Chaney
"As a customer of Gerety Insurance for many, many years, we could not be more pleased with the outstanding customer service and knowledge of the industry. Always available in a timely fashion to change/adjust policies as needed in our changing world. Highly recommend."
—Grace M. Manger