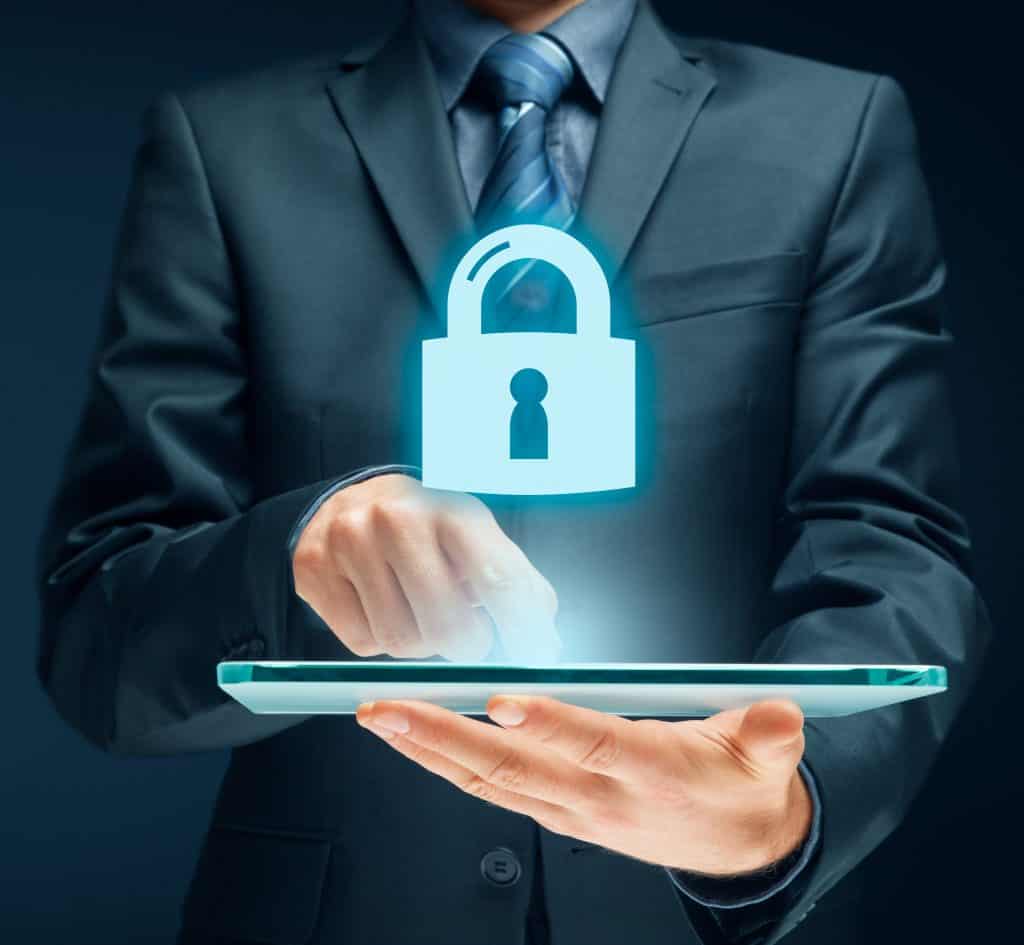 The Threat You Can't See Coming…
In a simpler time, no business owner dreamed that their stored data, or just the sheer dependence on the digital functions of their business, could put them at such risk!
But today, the threat of exposing your employee's or customer's private financial data to hackers is real. And growing.
That, and the loss or compromise of the entire IT function of your company, could cause severe penalties, lawsuits, or simply the loss of business revenue or business credibility.
Who Needs It?
Cyber liability insurance should be part of the coverage for any business, large or small, any non-profit, or any retail establishment.
Cyber crime is a real thing, and if your business hasn't yet been hacked or compromised, count your blessings.
It doesn't take much. If just one laptop is stolen or lost, one virus infects, or one bad website is visited by a careless employee, it could affect your bottom line and your reputation for years.  Just ask around. You won't talk to many business owners that haven't experience some issue with a digital security breach.
Cyber liability insurance should be a "must" addition to your business liability coverage policy. When wrapped into this policy, the cost is minimal, but the coverage is critical.
What does it cover?
A comprehensive cyber liability policy covers:
—Protection in case of data compromise, of either or both employee and customer information, whether that information was hacked, stolen, or corrupted.
—Forensic data services to research the parameters of the breach
—Data services to restore information or IT functionality
—Credit help services for anyone affected by the breach
—Public relations expenses to mitigate reputational impact to the public
—Legal costs associated with identity breach lawsuits
—Lost revenue and unforeseen expenses due to the cyber-attack or breach
Contact Gerety Insurance and let our Bel Air commercial insurance specialists assist you in crafting the right protection for you and your business.
"Amanda was very friendly and helpful during a big step in our lives (buying our first rental property). She gave great advice and created a plan to cover all of our insurance needs, even when a few obstacles arose. All of our questions were answered promptly throughout the process, and my husband and I truly appreciate her service!"
—Linda Chern Zvitkovitz
"Amanda has been beyond amazing! She helped me with home insurance last year, and helped again when I had to use the insurance just a few months after settlement! I have now switched my car insurance to Nationwide! I would recommend anyone to this office knowing they would get the absolute best customer service! Thank you, Amanda, for all you have done!"
—Ashley O'Connor
"AWonderful customer support at all times. Always ready to help at any time. Courteous, professional, knowledgeable. Immediate and supportive response when claims made."
—Meg Bates Jones
"Amanda was simply amazing! We had a horrible experience with Allstate and she helped make the transition super smooth to Nationwide! Allstate messed up our cancellation date and Amanda handled everything, we didn't even have to send her any paperwork, it's nice to know you're being taken care of especially when it comes to insurance!"
—Laura Hoffman
"Wonderful customer support at all times. Always ready to help at any time. Courteous, professional, knowledgeable. Immediate and supportive response when claims made."
—Meg Bates Jones
"The staff was very helpful, professional and supportive in seeing us through tree and structural damage resulting from a wind storm. Great staff."
—Ursula Cain-Jordan
"Been with Rick for many, many years, and have always been well taken care of, both for my business accounts, and personal. And without Lucy's help, I'm sure my head would have exploded by now."
—Andrew Merz
"I recently moved our home & auto insurance to Gentry & Assoc. I have worked with both Amanda and Courtney. They both have been a great help with the translation and are always quick to reply to my email requests. If you're looking to shop your insurance, give them a shot!"
—Kim Maisel
"I was switching over from another insurance provider and they made it the easiest thing possible for me. Anything I had questions on they knew and if I had to send them information about anything I can shoot my agent with a quick picture of the information over a text! Friendly, and honest people."
—Donny Stimax
"Amanda , Has always been a very great!!! agent with Gerety Insurance. Thank you Amanda for working very hard to help me stay Insured & Communication and making sure I get the right information . I wish everybody with Nation Wide a happy holiday & Thank you for what y'all do for us."
—Michael Giles
"As a customer of Gerety Insurance for many, many years, we could not be more pleased with the outstanding customer service and knowledge of the industry. Always available in a timely fashion to change/adjust policies as needed in our changing world. Highly recommend."
—Grace M. Manger