Pet Insurance Harford County: Life is better with pets!
Your pets are part of your family, so why not treat them like they are? Advancements in veterinary medicine save more pets than ever, and those treatments can be unpredictable and expensive, but they do not need to be with FIGO Pet Insurance.
FIGO Pet Insurance is Cloud-Based, so you can track the whole life of your pet all in one place. Upload photos, documents, adoption records, and check medical records online or with the FIGO mobile app.
Some features of the Pet Cloud include:
Access to your pet's records for travel and emergency
Text and email reminders for pet health appointments
Lost pet technology using GPS and family text alerts
Pet-friendly business locator
Pet insurance reimburses you for your dog or cat's unexpected medical bills.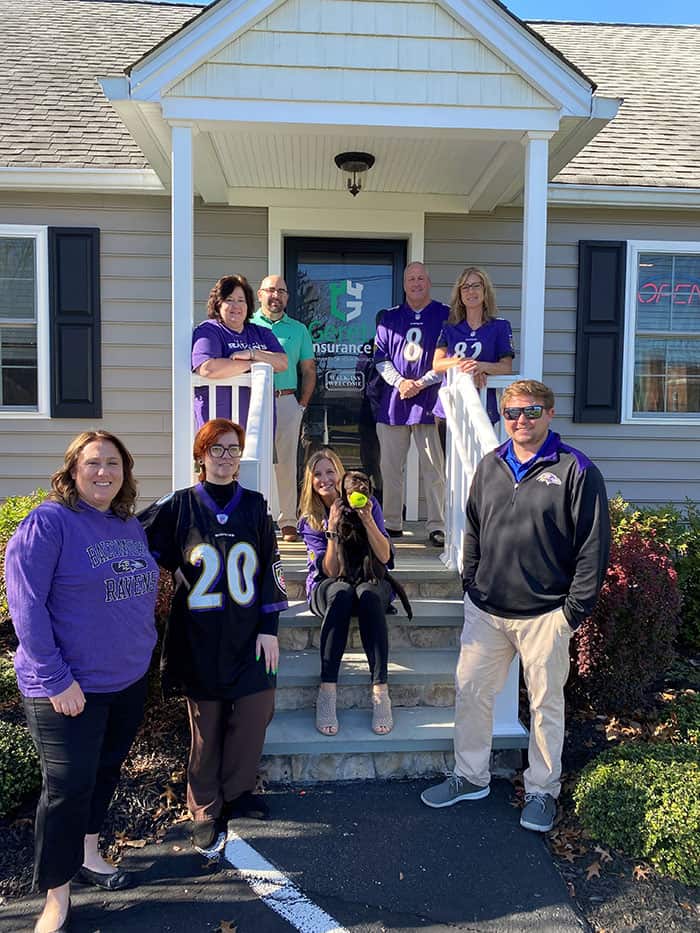 Your pet is treated at any veterinarian for sickness or injury. You submit the bill to Figo Pet Insurance for reimbursement by simply snapping a photo of your vet bill. Then, you upload the photo via Figo's Pet Cloud mobile app to be reimbursed for the costs in an average of 7 days. It's that easy.
Common Illnesses
Accidents and Emergencies
Wellness and Preventative Care
Cancer
Hereditary and Congenital Disorders
Chronic Conditions & more!
FIGO Pet Insurance policies are simple, affordable plans with lots of options that will fit your life and the needs of your pets. For more information, or a FREE QUOTE, please click here.
"Call Missy for all your insurance needs. Talk about a awesome person and very knowledgeable she saved us over $700."

—Beverly Guthrie
"I cannot speak highly enough of the Gerety Insurance Agency. Chris and their team provided EXCELLENT customer service, they were professional, efficient and communicated extremely well. I moved all my insurance needs, home, auto and liability policies to them.
I highly recommend!"
—Jim Grant
"A Wonderful customer support at all times. Always ready to help at any time. Courteous, professional, knowledgeable. Immediate and supportive response when claims made."
—Meg Bates Jones
"The staff was very helpful, professional and supportive in seeing us through tree and structural damage resulting from a wind storm. Great staff."
—Ursula Cain-Jordan
"I was switching over from another insurance provider and they made it the easiest thing possible for me. Anything I had questions on they knew and if I had to send them information about anything I can shoot my agent with a quick picture of the information over a text! Friendly, and honest people."
—Donny Stimax
"Jaime Zang has been a wonderful help to our entire family. We have been through many changes as our family grows. She is always quick to respond, knowledgeable, and polite. I would recommend this company to everyone I know!"
—Mary Chaney
"As a customer of Gerety Insurance for many, many years, we could not be more pleased with the outstanding customer service and knowledge of the industry. Always available in a timely fashion to change/adjust policies as needed in our changing world. Highly recommend."
—Grace M. Manger