Your Legacy of Caring
Your legacy of caring for your loved ones, even in death and after, is a priceless one.  Ensuring that your family is cared for and not in financial trouble, helps take one worry off their plate when dealing with their grief and loss. Finding an affordable life insurance is a must for every provider who wants to be responsible to their loved ones.
It CAN happen to you…
Just like most insurance policies, you don't look forward to using it! But a life-ending diagnosis can come at any time, and accidents happen every day. To good people. To people not expecting it. At all.
In life, your first priority is your family and taking care of them. You do it every day. Consider these possiblities:
How will your spouse cover your mortgage or other debts?
Will burial costs bury them deeper in debt?
Who will provide for college for your children?
How will they cope with having to produce income while still grieving?
Knowing you're covered gives great peace of mind when going through an illness, or when faced with possible death from an accident.
Caring for your family even after you're gone, is the right and responsible thing to do.  And you'll feel good about it.
Choices
There are two main types of life insurance policies from which to choose:
Term Life policies are polices that cover you for a specifc and limited time period, usually 10, 15, or 20 years. These offer less expensive fixed yearly premiums (especially when you're young) and offer great value to young families with children. To renew a term policy when you're older is much more expensive, so plan wisely and buy term for as long a period as possible.  Some term life policies offer an option to convert to a whole life policy before it is set to expire.
Whole life covers you for the entire length of your life, no matter at what age you die. These polices also build cash value that can even be borrow against for emergencies.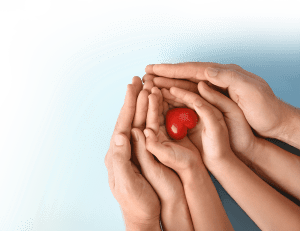 Choosing the best option for you, comparing premiums with coverage, is best done with a local professional who can guide you to the best decision for you and your family. You'll also need to choose the beneficiary or beneficiaries for the policy. These can change over the course of your lifetime, so having a personal relationship with your local insurance professional is wise.
One of the Bel Air life insurance agents at Gerety Insurance can be of invaluable help in purchasing the right life insurance policy. Get the peace of mind of knowing that your family will be able to maintain their current standard of living if you're gone.
"Amanda was very friendly and helpful during a big step in our lives (buying our first rental property). She gave great advice and created a plan to cover all of our insurance needs, even when a few obstacles arose. All of our questions were answered promptly throughout the process, and my husband and I truly appreciate her service!"
—Linda Chern Zvitkovitz
"Amanda has been beyond amazing! She helped me with home insurance last year, and helped again when I had to use the insurance just a few months after settlement! I have now switched my car insurance to Nationwide! I would recommend anyone to this office knowing they would get the absolute best customer service! Thank you, Amanda, for all you have done!"
—Ashley O'Connor
"AWonderful customer support at all times. Always ready to help at any time. Courteous, professional, knowledgeable. Immediate and supportive response when claims made."
—Meg Bates Jones
"Amanda was simply amazing! We had a horrible experience with Allstate and she helped make the transition super smooth to Nationwide! Allstate messed up our cancellation date and Amanda handled everything, we didn't even have to send her any paperwork, it's nice to know you're being taken care of especially when it comes to insurance!"
—Laura Hoffman
"Wonderful customer support at all times. Always ready to help at any time. Courteous, professional, knowledgeable. Immediate and supportive response when claims made."
—Meg Bates Jones
"The staff was very helpful, professional and supportive in seeing us through tree and structural damage resulting from a wind storm. Great staff."
—Ursula Cain-Jordan
"Been with Rick for many, many years, and have always been well taken care of, both for my business accounts, and personal. And without Lucy's help, I'm sure my head would have exploded by now."
—Andrew Merz
"I recently moved our home & auto insurance to Gentry & Assoc. I have worked with both Amanda and Courtney. They both have been a great help with the translation and are always quick to reply to my email requests. If you're looking to shop your insurance, give them a shot!"
—Kim Maisel
"I was switching over from another insurance provider and they made it the easiest thing possible for me. Anything I had questions on they knew and if I had to send them information about anything I can shoot my agent with a quick picture of the information over a text! Friendly, and honest people."
—Donny Stimax
"Amanda , Has always been a very great!!! agent with Gerety Insurance. Thank you Amanda for working very hard to help me stay Insured & Communication and making sure I get the right information . I wish everybody with Nation Wide a happy holiday & Thank you for what y'all do for us."
—Michael Giles
"As a customer of Gerety Insurance for many, many years, we could not be more pleased with the outstanding customer service and knowledge of the industry. Always available in a timely fashion to change/adjust policies as needed in our changing world. Highly recommend."
—Grace M. Manger