It might not be their first drive, but this is the first time they need insurance.
Car Insurance For First-Time Drivers
They Drive, You Worry
It feels like just yesterday your child was clutching your hand on the first day of school, and now they're gripping the steering wheel, ready to navigate the world on their own. Every time your teen steps into the car, you wish you could shield them from every potential harm. While seatbelts and safety measures are top of mind, you also have to worry about car insurance for first-time drivers and whether they have the best protection.
In moments of uncertainty or crisis, the last thing you'd want is to feel lost with your insurance provider in a sea of automated responses and distant call centers. You deserve a trusted voice on the other end that knows your story, understands your fears, and prioritizes your child's safety above all.
Every young driver faces a world of new challenges on the road, and we're here to help guide you and your teen through them.
As a true partner for your protection, we're committed to providing the best insurance for young drivers, ensuring peace of mind for every drive they take.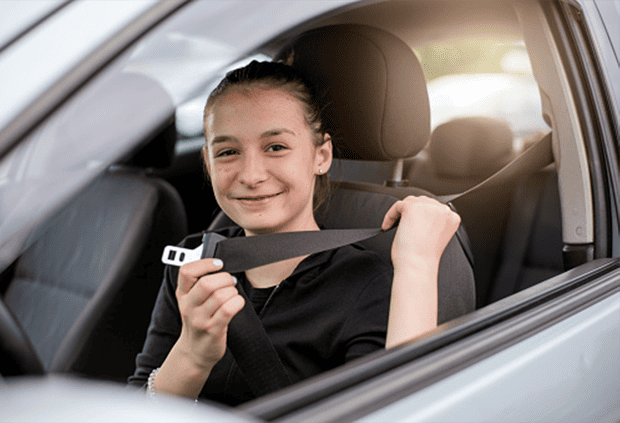 At Gerety, Every Mile Matters
For over 25 years, we've been more than just an insurance provider in Harford County, MD — we've been your neighbors, friends, and family. Every policy written, claim processed, and question answered has been personal to us. Rooted deeply in our community, we've built a foundation on trust, reliability, and an unwavering commitment to our clients. Our focus? Ensuring you're educated, informed, and confident.
When you're ready to add your teenage driver to your policy, we're here to simplify the process, ensuring you understand every detail.
Where big-name agencies see numbers and statistics, we see young drivers taking on new responsibilities and parents wanting the best for them. Choosing Gerety isn't just about securing car insurance for your new driver; it's about entrusting their safety to a team that sees and appreciates your family's unique journey.
Get a free New Driver magnet when you request a quote.

"My family has been using Gerety Insurance since I was a child. I now have a child of my own and still have wonderful relationship with Sully, Rick and the ladies in the offices. Extremely helpful and always there when needed."
– Phil Givens
"We had Gerety Insurance reach out to us to say they had figured out a way to save us about $1300 per year on our insurance. Never in a million years would I have expected something like that from an insurance provider."
– Matt Barham
"I have been a customer for over 20 years with Gerety Insurance and have always been treated like a Family member. If I ever have questions they have always gone above and beyond to get me the information to make sound decisions. Thank you all for your dedication."
– Tom Wunderer
First Drive – Update Your Policy in 3 Simple Steps
Request a Quote for Adding a New Driver
We'll listen closely to your needs and educate you on the best insurance for young drivers.
Find the Right Coverage
Discover the perfect coverage that suits your family's needs at rates you can afford, and we'll seamlessly add them to your policy.
Gain a Trusted Partner in Car Insurance for Your Family
Know you're protected and always know where to turn for support.
First Time Drivers Deserve First Class Protection
The process can feel overwhelming and stressful for parents navigating car insurance for first-time drivers. It's a great weight on your shoulders – making the right choice for your teen's safety and future. Impersonal, detached experiences with national agencies can lead you down a road filled with constant worry and unanswered questions. Without a clear understanding of your policy, you could pay for coverage you don't need or miss out on essential protections that your teenage driver needs.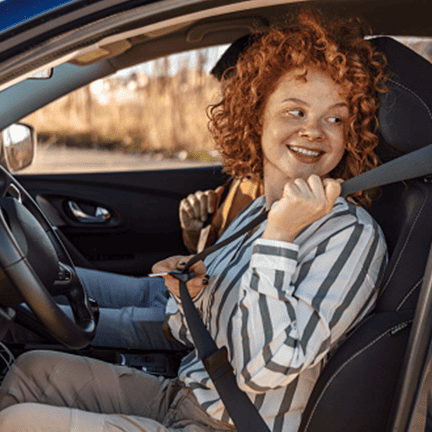 With Gerety, you can trade uncertainty and anxiety for confidence and peace.
We see you as more than a policy number; we see a family, a story, and trust placed in our heads. Our dedication means you understand every aspect of your teen's coverage, sidestep the frustration of long wait times, and always receive personalized, timely support tailored to you and your teenage driver's needs. Your teen's safety is at the heart of every decision we'll help you make.