At Rick Gerety & Associates we aim to take the stress out of shopping for your insurance. Our job as your broker is to find you the insurance policy with the broadest coverage at the best price available. We do this through our consultative approach which has proven to undercover gaps in coverage and potential areas you may not know you could save.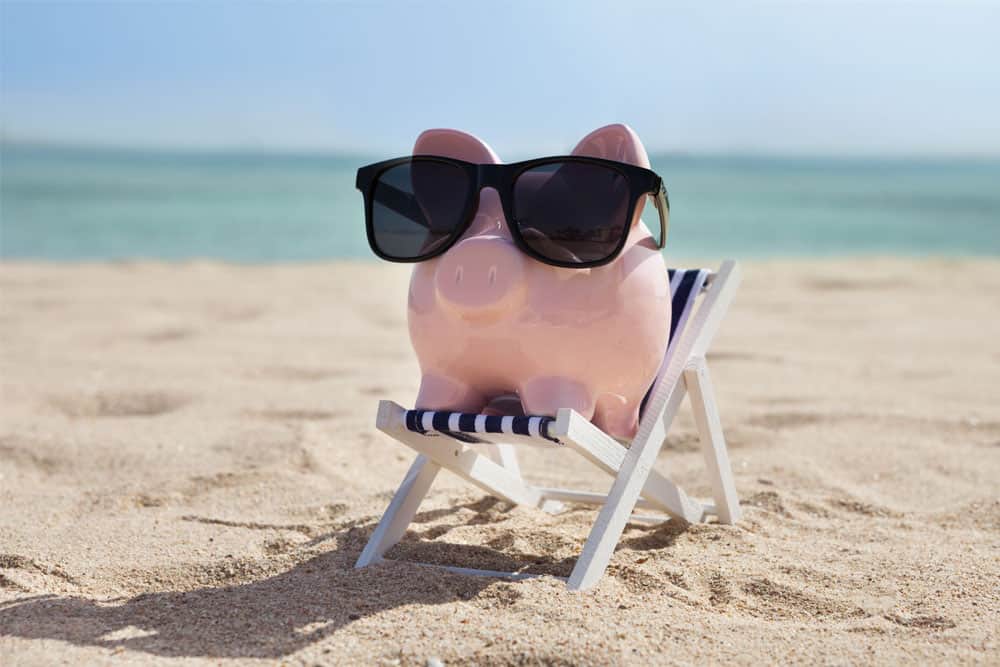 5 Most Effective Ways To Save:
Bundling Your Policies
The easiest way to save and sometimes the most overlooked. When bundling your home and auto insurance you can save between 10%-20% just for your loyalty to that company. Most do not know this, but you can bundle more than just your home and car! Bundling your boat, RV, motorcycle, and secondary homes will provide additional savings.
Telematics
Are you a safe driver? If you are enrolling in the telematics program with your carrier can provide an additional 10%-30% depending on your driving. This discount does not go away after the first year! 90-120 days of safe driving could provide you a safe-driver discount for the life of your policy!
Pay-Per Mile Programs
If you are someone who knows exactly how many miles you drive per month then our pay-per miles program is for you. We have seen our clients cut their monthly payments by 15%-30% from switching to the pay-per mile program.
Electronic & Yearly Payments
Why should you pay $60/year to mail a check just to pay your insurance? The industry standard for paying with a check is $5 per month which can be completely avoided by enrolling in electronic payments. To avoid all fees some insurance carriers will provide you an even larger discount when you pay in full for the year! Talk to your Gerety Insurance broker to determine the most cost-effective way to pay!
Good Student Discount
Do you have a teen or college aged driver on your policy? If you do and your child maintains a GPA of a 3.0 or better your insurance carrier will provide a discount to your auto insurance policy. Young drivers typically increase auto insurance rates, but this can be offset with the good-student discount.
"Almost Cut The Bill In Half"
"I am very pleased with my experience with Rick Gerety Insurance. Jamie Zang contacted me to let me know she could save us some money on our car and homeowners insurance and she sure did, almost cut the bill in half. Thanks Jamie and also Missy at the front desk. We would recommend their thoughtful, friendly, and thorough team to everyone. Thanks so much and Merry Christmas."
— Glenn Gitschier
"Helped Save Me Over $100!"
"Courtney Webster was a pleasure to work with. She worked efficiently to set up my new policy and made the whole process a breeze. Courtney even took the time to then change my policy when she later found a lower quote for me. Her customer service was greatly appreciated and helped save me over $100! Thank you so much Courtney!!"
— Katherine Langrehr
"Able To Save Us Crazy Money"
"Sully and his team have been a huge blessing. We were paying outrageous prices for junk insurance. Rick Gerety + Associates Insurance was able to save us crazy money AND get us better coverage through a "better" insurance company. I even had an issue recently with our new insurance company and had no idea what was happening. After expending all other resources, I decided to call Sully and he stepped in, dealt with the insurance company to work on getting the issues resolved and made my life easier. I 10/10 recommend. I can promise you won't find better than "Rick Gerety + Associates Insurance""
—Jordan Boller
"Saved Us Money And Addressed Our Actual Business Needs"
"We switched from a larger agency who wasn't looking out for us. Cindy Dotson has taken great care of us from the beginning, saved us money and addressed our actual business needs rather than trying to sell us add-ons we didn't need. We are preparing for our first renewal and I can't be happier. Gerety is responsive and in tune to our needs as a mid-sized contractor. Highly recommend them."
— Laura Layte
"Very Responsive To My Questions And Shifting Needs."
"Jaime worked hard to find a less expensive replacement auto insurance policy for me and was flexible and very responsive to my questions and shifting needs. Thanks Jaime!"
— Andrea Gillespie
"Ryan has been super helpful in the transition of switching our home & auto policies. He's super responsive (even on the weekends!) and of course him saving us $70/month was amazing too! If you're looking to switch insurance companies, reach out to Ryan. He went above and beyond what I was expecting. 10/10 would recommend! "
— Krystal Rusnak
"Lucy is always so helpful with anything that comes up, from windshield cracks, to rental cars, and even an accident. She has become family to us. I can count on her to always help me keep our monthly payment within our budget too. I can't imagine ever dealing with another insurance company. If you are looking for an excellent insurance company (who will always have your back), that will always feel like family, this is your office!"
— Jennie Addington Woods
"My agent, Sully, could not have been more helpful and informative in helping me through this process. As someone who had never purchased their own car before I had a ton of questions, and Sully was there each step of the way dealing with promptness and respect. I will be recommending Rick Gerety and Associates to all my friends and family in the future. Thanks again! "
— Ryan Lewis
"Sully was great to work with! He was very responsive and informative when discussing insurance options for our first home. He was also able to find us a better car insurance policy. We would definitely recommend Gerety Insurance to anyone in need of insurance!"
— Amber Pinder
"Responsive & Professional"
"We bought Home Owner's Insurance through Sully Gerety of Gerety Insurance and we had a great experience. He is responsive, professional and genuinely cares about his clients. I highly recommend working with Gerety Insurance Insurance for any Insurance needs! "
— Mackenzie Reese
"Dependable & Knowledgeable"
"Rick and his team saved my wife and I several hundreds of dollars when we joined them three years ago. We get fast, professional service that is personalized to our needs. Rick was flexible in designing homeowners and auto coverage that best met our unique situation. The whole team is dependable and knowledgeable and always have the information we need.."
— Steve Bollinger
"Been dealing with Rick and his staff for many years. They always shop to get us the best rates, and saved us over $500 on our homeowners insurance from our previous company. Customer service is always great. Best of luck to Lucy in retirement-you will be missed. "
— Mary Jo Blair Houser
"Saved My Business a LOT"
"Cindy Dotson is the best! She worked hard to save my business a LOT of money on our insurance package while maintaining the needed level of coverage. So glad I switched and get to work with Cindy!"
— Susan Moscareillo
"Service is Unparalleled"
"As a small business owner, there is nothing more important than having an insurance company that you can rely on. Not only are the rates competitive, but the quality of service is unparalleled. Rick sits with us each year to make the necessary adjustments to our policies based on the changing needs of the business. In addition, Rick and his team are very responsive to any and all questions/requests we have throughout the year."
— Bill Street
"Cindy Dotson was very helpful in providing us with an extremely competitive quote. There were issues related to a specific aspect of our coverage and Cindy just kept at it for several weeks of back and forth with the underwriters until we were able to come to an mutually acceptable agreement. I was so impressed with her dogged determination that I signed on the dotted line at the initial presentation of the quote. I feel that if Cindy was willing to work that hard to get our business, that she'll continue to work hard to keep it."
— Greg Kilduff
"Cindy is the absolute best. I've been with her for four years now and would not have been able to get through the first year of my business without her. She is extremely knowledgeable and guides you in such a caring way you know you are in good hands. She always goes above and beyond and double checks everything for you. It's great to know that I never have to worry about this side of my business because she has it covered."
— Lisa Lonabaugh