Business Insurance for
Electricians in Maryland
Local, Independent Agency Who Specializes in Electricians
Listen, we know insurance is not your favorite thing to deal with. Which is why we want to make it easy and convenient for you when you do need to think about it. The purpose of insurance is to give you peace of mind and to provide you with the necessary coverage so you can do your job. And as a local, independent insurance broker who specializes in working with electricians, we excel in those areas.

At Gerety Insurance we represent over 25 carriers. Several of our carriers have programs with reduced pricing specifically for Electrical Contractors. We have a place for the contractor who is just starting out to the veteran who has been in business for 20+ years. We work with contractors throughout Maryland, Delaware, Pennsylvania, and Virginia. As your local broker it is our job to make sure we are finding you the program with the broadest coverage at the best price.
We Know You Would Never Burn Down a House, But…
As an electrician you've likely seen some shoddy electrical work over the years and thought, "Man, this home could've burned to the ground if they didn't fix this!" Whether it's live wires buried in insulation or a homeowner who overloaded his powerboard after watching some YouTube videos on "How anyone can rewire a house." The fact is accidents can happen. And sometimes they could be attributed to you — even if you weren't the one who did the work.
This is just one reason why it's critical to have the right electrician insurance coverage. You never know when a customer or a homeowner could sue you for something you did (or that they thought you did). And if that happens you'll sleep way better at night knowing you have the proper coverage.
Stop Wasting Time Managing Insurance, Let Us Do It For You
Every electican we know is busy and doesn't have time to waste calling 1-800 numbers to just get bounced around from department to department. Which is another reason why our customers love working with us. When you call our office a live person answers the phone every time and because we know you, we get to know the needs of your business.
At Gerety Insurance we represent over 25 carriers that specifically have created programs for electricians. We have a program for the electrician who is just starting out to the veteran who has been in business for 20+ years. We work with contractors throughout Maryland. As your local broker it is our job to make sure we are finding you the program with the broadest coverage at the best price.
We Have Over Eighty 5-Star Reviews. Here's Just A Few:
"As a small business owner, there is nothing more important than having an insurance company that you can rely on. Not only are the rates competitive, but the quality of service is unparalleled. Rick sits with us each year to make the necessary adjustments to our policies based on the changing needs of the business. In addition, Rick and his team are very responsive to any and all questions/requests we have throughout the year."
Cindy Dotson is the best! She worked hard to save my business a LOT of money on our insurance package while maintaining the needed level of coverage. So glad I switched and get to work with Cindy!"
"Cindy Dotson was very helpful in providing us with an extremely competitive quote. There were issues related to a specific aspect of our coverage and Cindy just kept at it for several weeks of back and forth with the underwriters until we were able to come to an mutually acceptable agreement. I was so impressed with her dogged determination that I signed on the dotted line at the initial presentation of the quote. I feel that if Cindy was willing to work that hard to get our business, that she'll continue to work hard to keep it."
General and Professional Liability Insurance Covers
General liability insurance covers common business risks like customer injury, customer property damage, and advertising injury. It protects your business from the high costs of lawsuits. And it can help you qualify for leases and contracts.
Up to $2,000,000/$4,000,000 General Liability limits
$2,000,000/$4,000,000 Professional Liability limits
$0 Deductible on most policies
Up to $10,000 Medical Payments
Regulatory Defense Reimbursement
Costs of defending or investigating a lawsuit or claim against your business
Reasonable expenses incurred when insurance company asks you to assist in your defense
Judgements or settlements resulting in covered suits
The premium on a court mandated bond connected with a liability suit
Bodily Injury and Property Damage
Gerety Insurance provides unequaled customer service and superior protection for your business, car, home, and family. From our office in the heart of Bel Air, we serve all of Maryland, and the surrounding states. You will always get a live person to answer the phone when you call our office.
Getting the right price, ultimate convenience, a proactive service platform, and reliable insurance protection from a local, reachable agent team may seem like a tall order. However, at Gerety Insurance, it's what we do.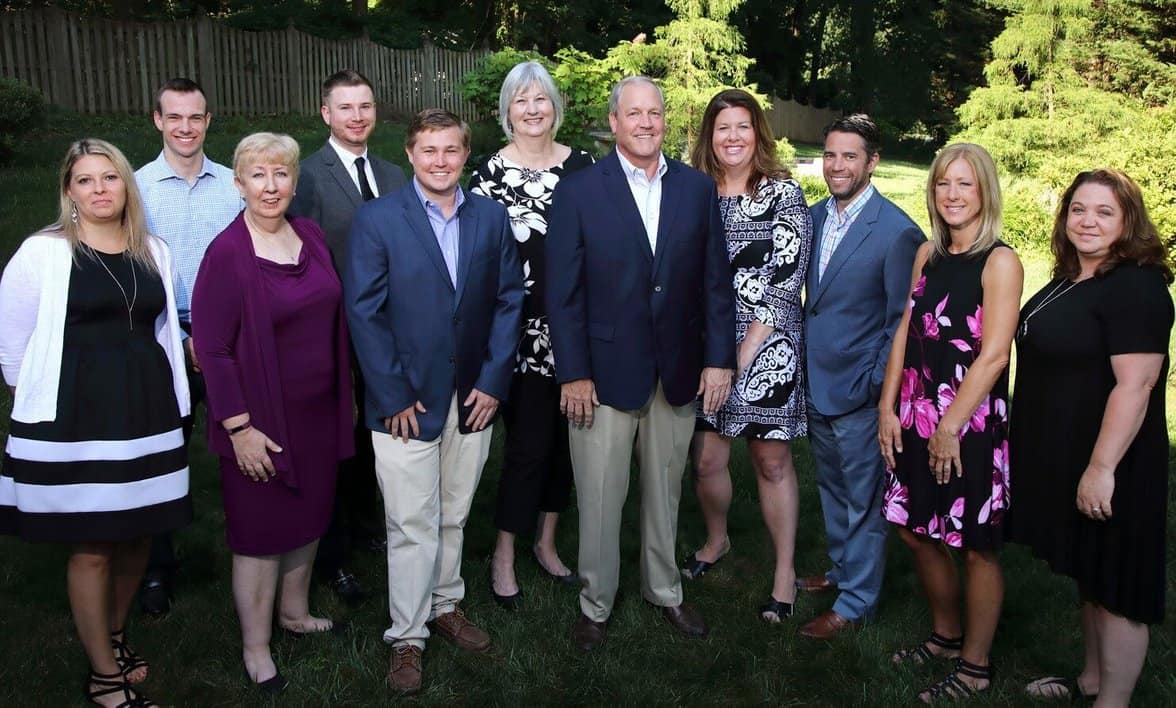 We provide a one stop shop for electricians. Special care is taken to assure your business has complete insurance protection so there are no surprises later on.
We also offer competitive rates on the following types of insurance:
> Tools and Equipment
> Business Auto
> Commercial Property
> Employment Practices Liability
> Workers' Compensation
Request Free Quote
(Takes Less Than 2 Minutes!)
Q: Do I have to pay the entire annual premium now?
A: This depends on the program you choose. Some programs require you to pay a minimum payment, but most will allow you to pay monthly.
Q: I work alone, how can I get a workers compensation policy without employees?
A: Our office has a program specifically for electricians who work alone and need a workers compensation policy.
Q: How do I get a Certificate of Insurance?
A: Each client at our office has a dedicated account manager who will send out your certificates of insurance within 24 business hours.
Q: I just got a large contract that requires a lot of insurance, where do I start?
A: Your Gerety Insurance insurance advisor will review your contract with you, determine the missing coverages/policies, and make recommendations to get you compliant without breaking the bank. It is always best to send any contract to your insurance advisor to make sure you meet all coverage and policy requirements.